Requesting a Trial Jury for a DUI/OWI First Offense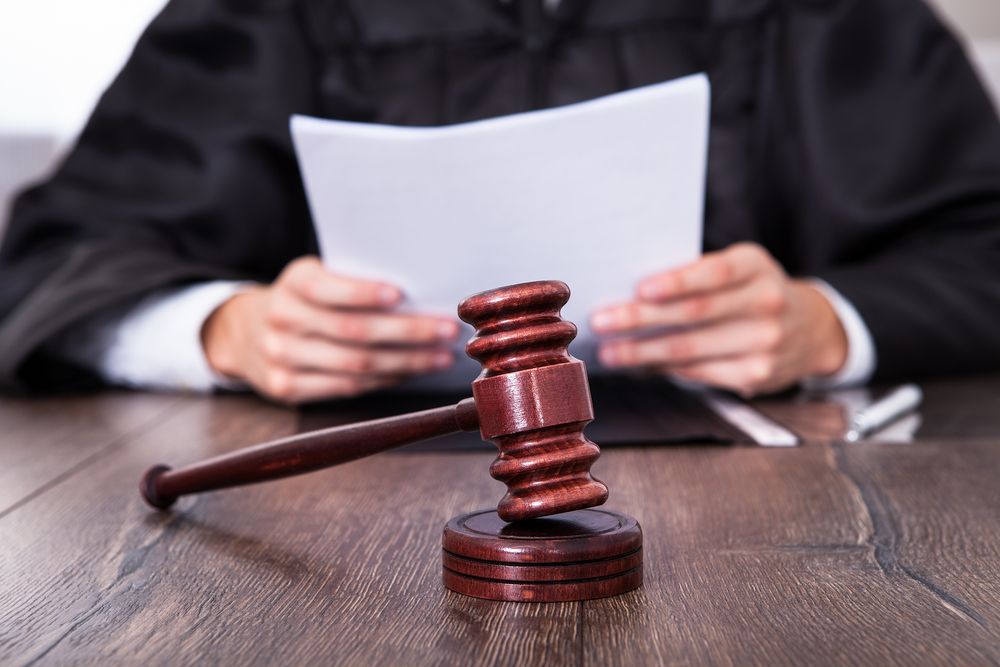 A first-offense OWI/DUI can have serious repercussions on your record and possibly even your future job prospects. That's why it's prudent to speak with a DUI/OWI defense attorney about your case.
You have a right to a jury trial if you are accused of a first-offense OWI/DUI in Wisconsin. We have different procedures for this than in other states, and different procedures than in other kinds of OWI/DUI cases. There are strict time-limits for demanding a jury trial in a first-offense OWI/DUI case, and it requires payment of a $36.00 jury fee to the clerk. Not everyone should demand a jury trial, and this is a critical decision.
Board-certified attorneys Andrew Mishlove and Lauren Stuckert are OWI specialists who have helped many drivers throughout the State of Wisconsin. They provide sound legal counsel and advice on seeking a jury trial for first-offense OWI charges. We are the leading experts on when it would be beneficial to seek a jury trial rather than a bench trial for an operating while intoxicated charge.
Why Would I Seek a Jury Trial for an OWI?
In the State of Wisconsin, many first-offense OWI cases are heard by municipal courts. These bench trials have no jury and are presided over by a judge. The prosecution and defense still have to present their cases, but the ultimate decision regarding the OWI charges is made by a single judge.
By seeking a jury trial rather than a bench trial, a jury makes the decision on whether the prosecution has proved their case on the first-offense OWI charge.
Potential Advantages of a Jury Trial
Even though jury trials typically take longer than a bench trial, there are a few reasons why it would be in your best interest to seek a trial by jury:
A Mistrial May Mean a Win: Since it is not a criminal case, a first offense OWI/DUI charge in Wisconsin has a six-person jury. A verdict requires a 5/6 vote. So, if five jurors cannot agree that the prosecution has proven their case, it may be a hung jury.When a jury cannot come to a 5/6thdecision in a first-offense case, this results in a hung jury and a mistrial. Prosecutors can try the defendant again in another trial but may decide not to. This ultimately results in a win for the defendant. A hung jury does not happen in bench trials.
Juries Deliberate Differently Than Judges: Judges will often stick to the letter of the law when making their rulings. Juries deliberate differently, and may be swayed by a compelling narrative about the case rather than state statutes per se. In such cases, a driver's circumstances may be more important to the jury, particularly if there may have been officer misconduct or crucial errors during the traffic stop, arrest, and processing.
Potential Disadvantages of a Jury Trial
Some Cases Have Technical Defenses: Some cases have defenses that are more technical and less about the narrative of the event. An example of this may be when certain forms were incorrectly filled out. In such a case, with certain judges, it is better to try the case to the judge alone.
Jury Trials Are Much More Public: Many Wisconsin first-offense OWI/DUI cases are initiated in local municipal courts. If a jury trial is timely demanded and the jury fee paid, the case will be moved to the circuit court for that county. While all courts are technically public, circuit courts are much more public. Circuit court proceedings are available to the public on the internet, which is not true of most municipal courts.
Process of Requesting a Jury Trial
In order to seek a jury trial, a written jury demand is required, and a $36.00 jury fee must be paid to the clerk. This jury demand must be submitted within 10 days of pleading not guilty to an OWI charge.
A Lawyer Can Help Review Your Legal Options
While a jury trial may not be necessary or even smart in all OWI cases, it may be the right option for you. We will let you know if a jury trial is worth seeking, and offer honest, unvarnished insight into the pros and cons of that decision.
We always ensure that clients understand the options in their case, and we will be there for you every step of the way.
Speak with Our Attorneys about Your Case
If you live in Wisconsin and you are facing OWI/DUI charges, it's crucial that you speak with a skilled lawyer about your case. To schedule a legal consultation with us, contact Mishlove & Stuckert, LLC Attorneys at Law online or call our law offices at (414) 332-3499.
Related to This