DUI and Reasonable Suspicion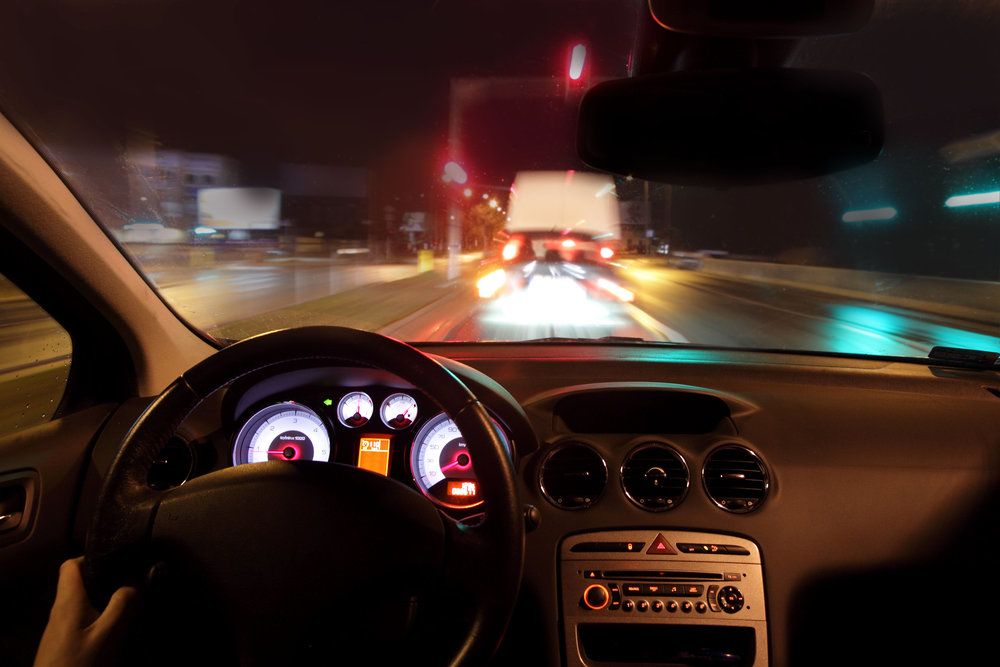 A DUI charge can have serious ramifications, potentially including jail time and financial penalties and may affect employment or lead to driver's license suspension.
It's important for those facing DUI charges to understand their rights, including the requirement that police officers have reasonable suspicion before pulling someone over for a DUI in the state of Wisconsin.
Attorneys Andrew Mishlove and Lauren Stuckert are experienced in DUI defense. They may be able to get charges dropped when there was no reasonable suspicion in pulling someone over for a DUI. If you are facing DUI charges, we encourage you to contact our attorneys to make sure your legal rights are protected.
Reasonable Suspicion Is Necessary
Before a police officer can stop a vehicle or detain a driver, the officer must at least have reasonable suspicion that a crime has been committed or is in the process of being committed.
Reasonable suspicion and probable cause are similar, but there are differences. Reasonable suspicion is less concrete than probable cause. Probable cause means there are facts or a logical belief that a crime has, is, or will be committed. Reasonable suspicion is often described as more than a guess, but less than probable cause.
Although an officer may have probable cause to pull someone over, they only need a reasonable suspicion to comply with the law.
What Constitutes Reasonable Suspicion?
Reasonable suspicion in regards to DUI includes any behaviors or actions a police officer observes that gives him or her reason to believe that someone is driving while intoxicated. Once reasonable suspicion is established, the officer may pull the driver over to ask questions or conduct sobriety tests.
Sometimes, a police officer may not suspect drunk driving when he or she pulls a driver over. Instead, a person could be pulled over for a non-DUI related cause, like a traffic violation or driving with a broken tail light, both of which constitute reasonable suspicion or probable cause.
During such a stop, the officer may notice signs of intoxication, like the smell of alcohol or bloodshot eyes, and proceed with sobriety tests.
There are many behaviors and actions that may cause a police officer to suspect someone is driving while intoxicated. These are just a handful of examples to help you understand what police officers often consider reasonable suspicion to make a traffic stop.
Driving too slow, too fast, or erratically
Drifting in or out of the lane
Driving with the headlights off
Crossing the center line
Frequently hitting the brakes
Driving over rumble strips
Almost hitting another car or object
Making an illegal turn
Being Stopped without Reasonable Suspicion
In most states, it is legal to stop someone without reasonable suspicion at, and only at, DUI checkpoints. However, Wisconsin is one of 12 states that do not allow DUI checkpoints, and therefore reasonable suspicion or probable cause are required to pull someone over.
If someone is pulled over without reasonable suspicion or probable cause and charged with a DUI, it may be possible to get the charges dropped, or penalties reduced, even if the person was driving while under the influence.
Without reasonable suspicion, the evidence against a person facing DUI charges may not be admissible in court. Working with an experienced DUI attorney can help get inadmissible evidence thrown out of court or help to get a reduced sentence by negotiating a plea deal.
Contact the Attorneys of Mishlove and Stuckert, LLC
If you are facing DUI charges and believe you were pulled over without reasonable suspicion or probable cause, it may be possible to get your DUI charges dropped or your sentence reduced. The attorneys of Mishlove and Stuckert, LLC are experienced in DUI cases and can help you during your time of need. Call our legal team or contact us online to schedule a consultation.
Related to This